There are three ways to build a list in Instant Reply:
List buckets - where you create a list and then on the actions tab click "connect lead bucket" The lead buckets are very limited, you just select one or more from the list
IR Leads - these are custom scraped and validated internally lists that add leads directly to your list based on availability and your accounts lead per day limit, with this you can choose city, state, niche, etc.
Request a list - our DFY Team will create a custom list with up to 5 cities in your specific Niche.
First you will create a "LIST" to which you will add contacts, or "Leads"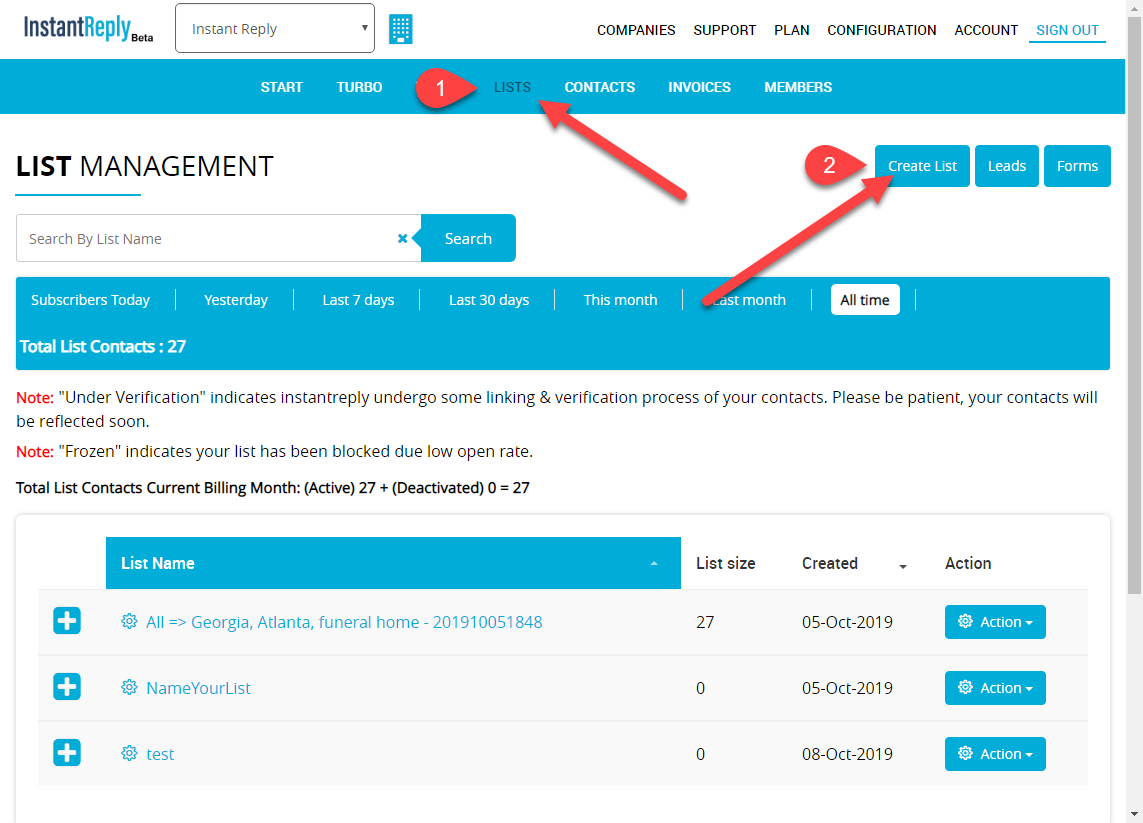 Click "Create a List" to name your list and optionally load your CSV file of contacts
If you are going to use Lead Buckets or IR Leads click the SUBMIT button and return to the Leads page.
Choose to either receive leads from an existing Lead Bucket, HA (Home Advisor) list, or Ad Words list.
or
Scrape IR Leads from "ALL"
(These two options drip a steady flow of unique pre-validated leads into your list)
or
Click REQUEST to have our DFY team generate a custom list (Any Niche, specific to 1 state (up to 5 cities)
(You will be emailed a CSV file to upload - emails will automatically be validated by the app at a rate of $0.002/email)